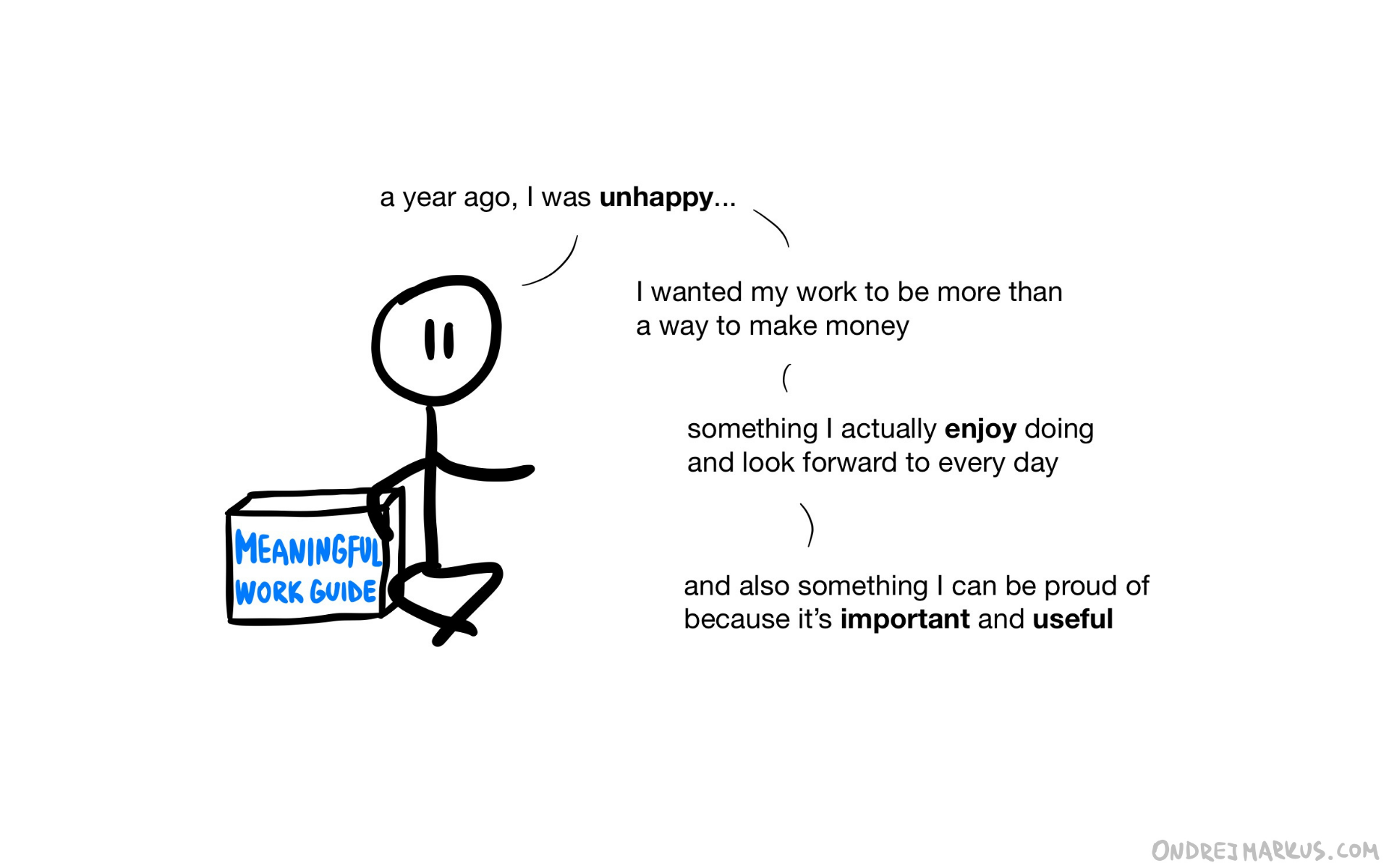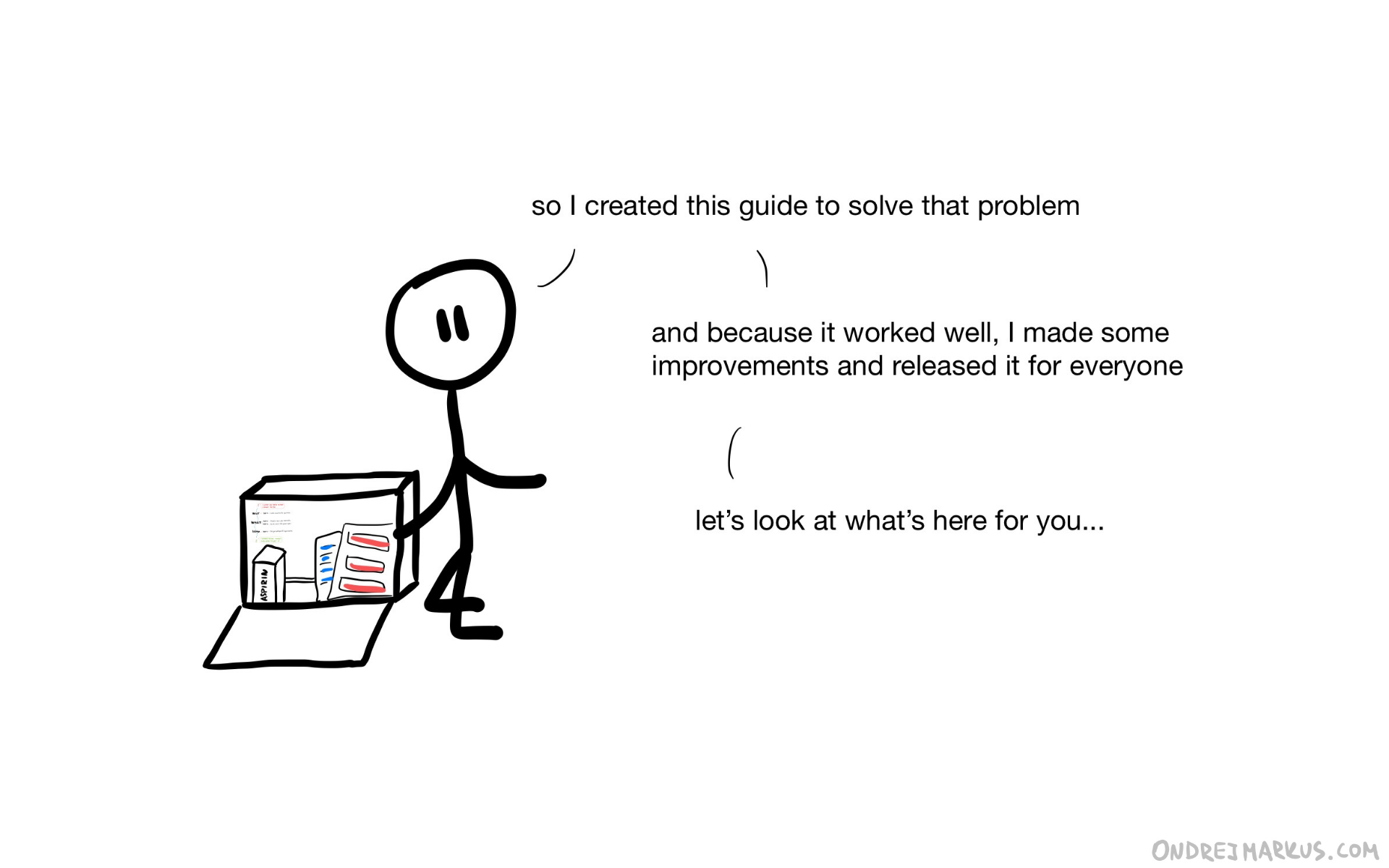 Find meaningful work in 4 days
This guide will help you find a project, a job, or a career that fits your needs and personality.
Who is this for
People who are dissatisfied with their job, but don't know what else to do.
Students who aren't sure what career they should choose.
Entrepreneurs looking for their next project.
How it works
It's a step-by-step framework of 10 exercises and mental models you can use to figure out what you want and how to get it.
Understand what drives you to action
Explore things you enjoy and hate doing
Build several possible work-life prototypes
Design an action plan to pursue the one that's the most meaningful to you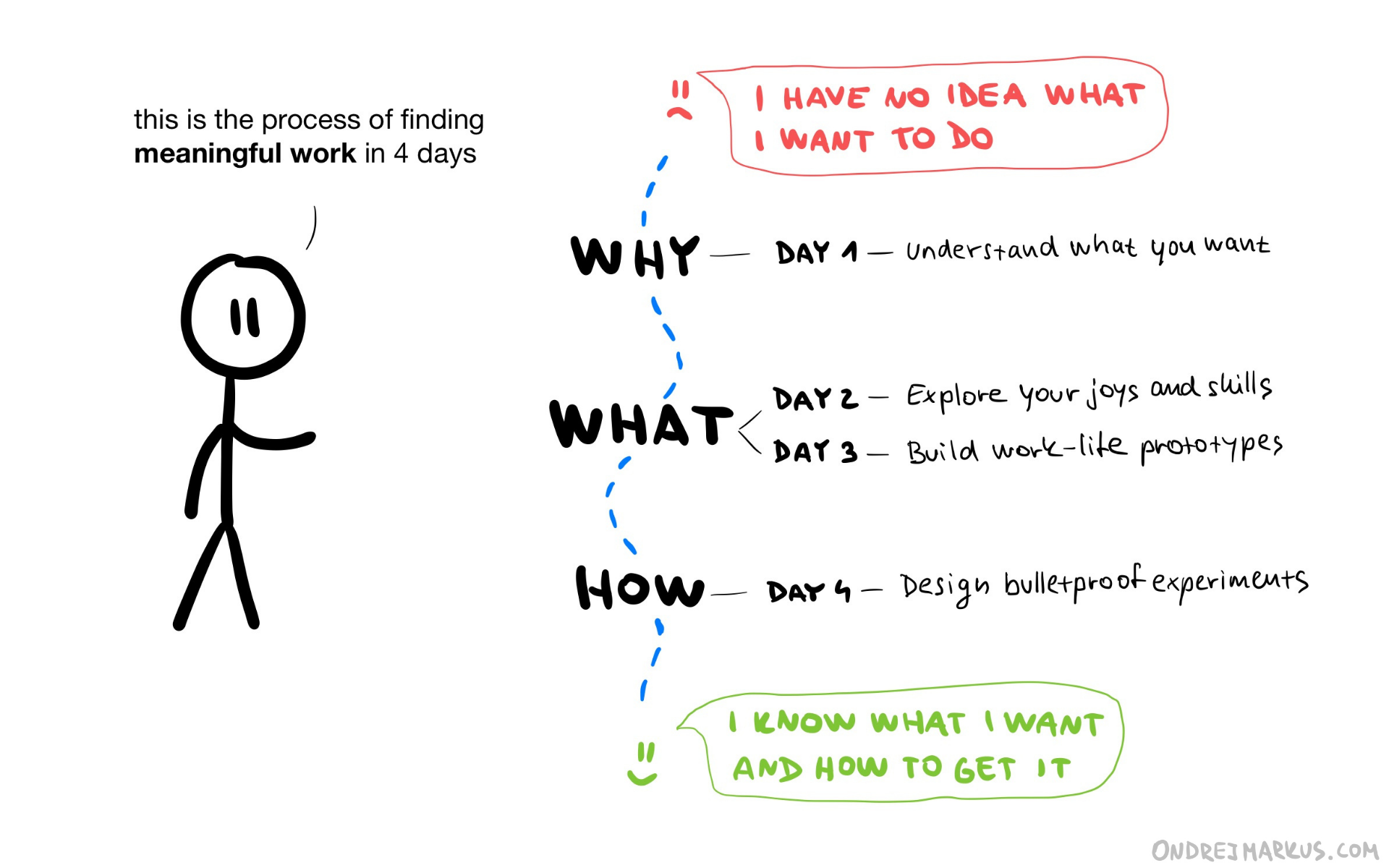 However, don't think you can lay down and sip hot tea while you read. This isn't an essay. It's a guide with a job to get your brain spinning. Finding the answers requires effort. But the results are worth it.